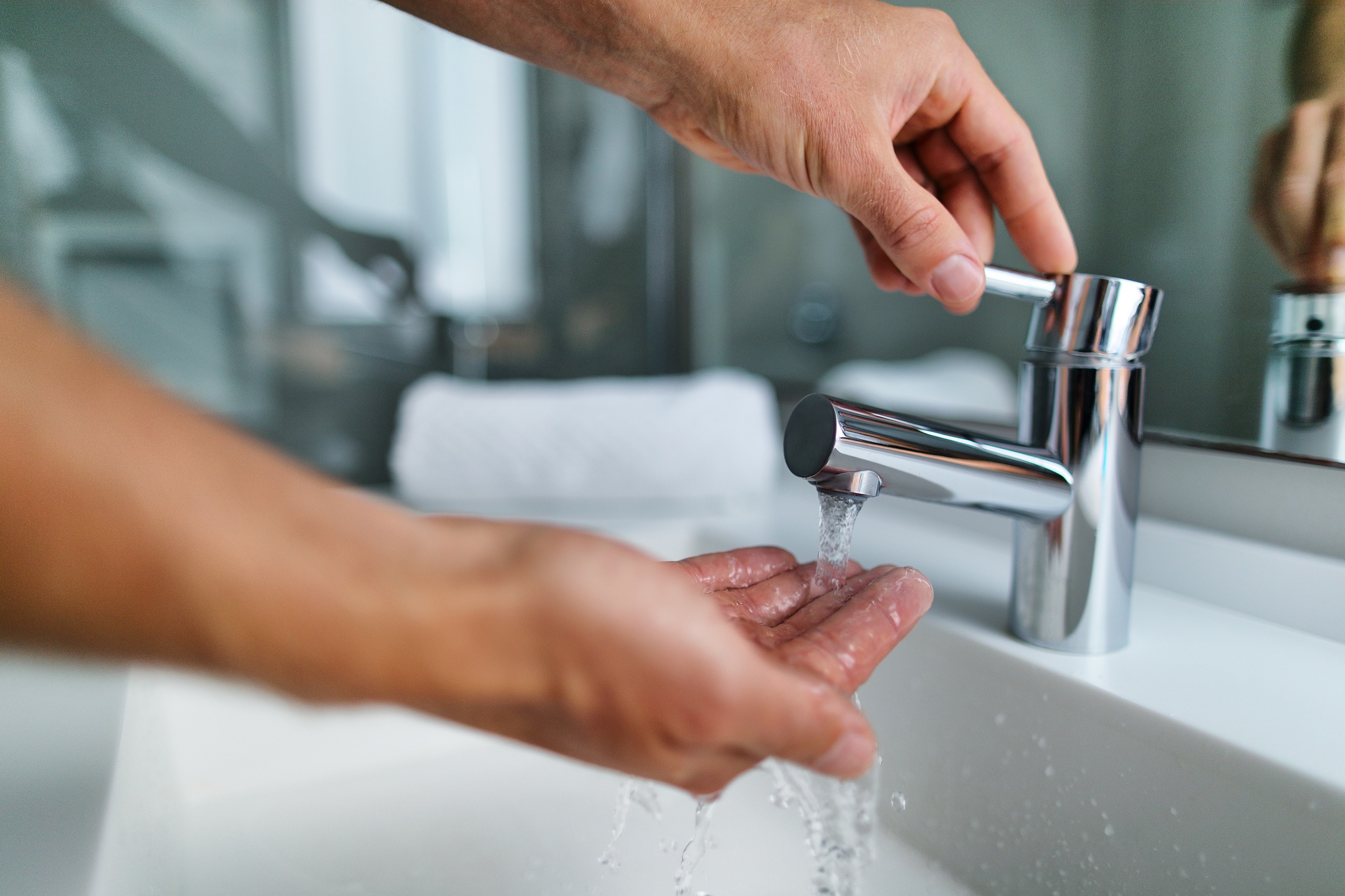 Whether you are looking to reduce your carbon footprint or your water bill, the bathroom can be a great place to implement some quick and easy solutions. In this article, we share some tips for cutting down on your water and energy usage in the bathroom.
Stop dripping taps
A dripping bathroom tap might only seem like a minor annoyance or inconvenience, but you'd be surprised as to how much water they can waste over the course of time! Fixing the drip might not feel like a priority, but for those trying to save water, it's a great place to start.
Think about lighting
Changing up your lighting set up can be an easy way to cut down on energy in the long run, by making lights energy-efficient and meaning fewer need to be on to use a room. You could also consider lights on a timer if someone in the home is notorious for leaving them on when they leave a room.
Turn down water pressure
A powerful shower or tap that doesn't hold back can be nice, but, with more water pressure you'll be using more water. So, when possible, try to keep the water pressure lower which will cut back on water usage. This might mean not turning the tap all the way on to wash your hands or even turning the shower pressure down when you are lathering.
Showers over baths
A nice relaxing bath might be nice, but it's a guaranteed way to use plenty of water so, when possible, switching for a shower will be much more efficient. Of course, don't cut baths out completely if they are important to you, but try to only save them for when you really need to unwind and relax.
Install a smart meter
Smart meters can help you monitor your energy usage and spend, meaning that, for those with a keen eye, you can detect the times of day/people who are using the most energy in the bathroom and learn to build better habits with ease.
Tips for using less water and energy in your bathroom:
Stop dripping taps
Think about lighting
Turn down water pressure
Showers over baths
Install a smart meter
If you are looking for more bathroom inspiration, our bathroom showroom in Exeter is the place to go. With great inspirational set-ups and our experts ready to offer advice for you, why not pay us a visit?
For more tips, guides, and advice, make sure to visit our news page.