Tips for redesigning your family bathroom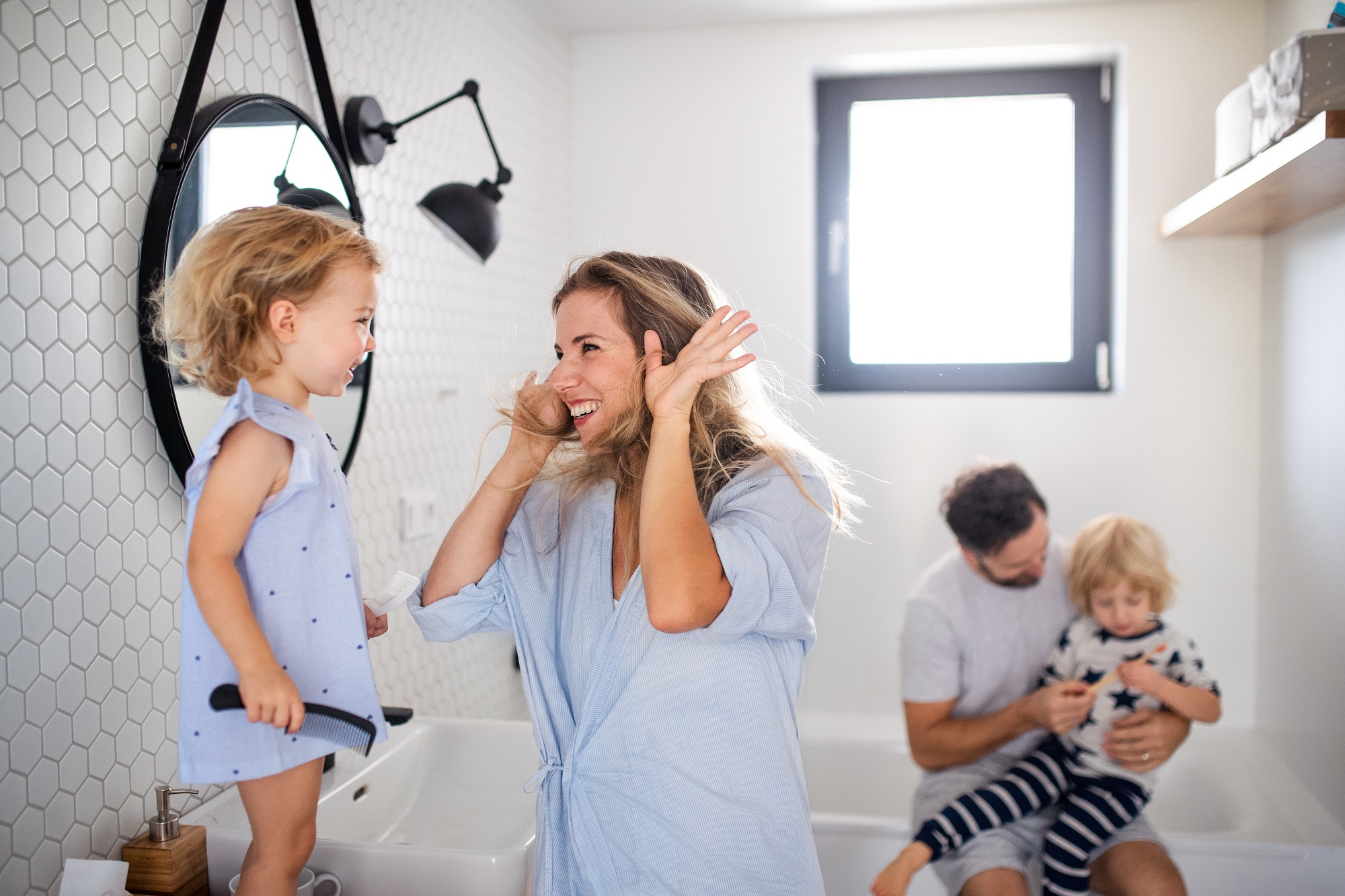 Family bathrooms are busy places, where people come and go throughout the day – fighting over shower time in the morning and wrestling over teeth brushing before bed. If you are looking to upgrade your family bathroom, we have some top tips to offer.
Make dedicated spaces
As you know, when it comes to a family home, organisation is key and making sure everything has its own dedicated space can be the difference between a quick clean up and a laborious one. When you first start redesigning your bathroom, make a note of everything it needs to contain, from the bathtub to your hand soap, and make sure that every item has a home.
Ensure it's easy to clean
Cleaning the bathroom isn't anyone's favourite task, but it can be made significantly easier through clever design. Ensuring you don't have any hidden away nooks and crannies to gather dust, use materials that are easy to wipe down and won't be badly affected by the high humidity, and trying to keep surfaces clear, can all make a big difference.
Make it bright and fun
Especially for those with young children, making the bathroom a fun and inviting place to be is important. This is why you shouldn't overlook design when redoing your bathroom space. By introducing pops of colour and fun design elements you make it a space that's easier to spend a long time in, rather than a room purely built for function.
Ensure it's functional
Talking of function, it's important to make sure it does just that. It doesn't matter how beautiful your space is, if it doesn't work for your family's needs then it won't work long-term. For families with small children, making sure there is room for a step up to the sink and any items you don't want little hands to get hold of are out of reach is important. Or, perhaps there is someone in your family who needs the bathroom to be more accessible? Taking into account every person's needs and how best to meet them means it'll be a room that truly works for your family.
Tips for redesigning your family bathroom
Make dedicated spaces
Ensure it's easy to clean
Make it bright and fun
Ensure it's functional
With these tips in mind, you'll be able to design a bathroom that is somewhere you are proud of but is also functional for everyday life. For more inspiration, why not visit our bathroom showroom in Exeter to get a feel for the type of furniture and fittings you can use in your own home?
For more tips, guides, and advice, make sure to visit our news page.