Seasonal styling tips for your kitchen
Are you looking to upgrade your kitchen this year? Why not consider creating a space that can adapt to the seasons, giving you an ever-changing room? This way, you'll be able to keep your kitchen feeling fresh and exciting, whilst also being in tune with the world's cycles.
If you are looking for some kitchen-design inspiration or want advice on how to create an adaptable space that, read on to discover our top three design tips and some styling suggestions.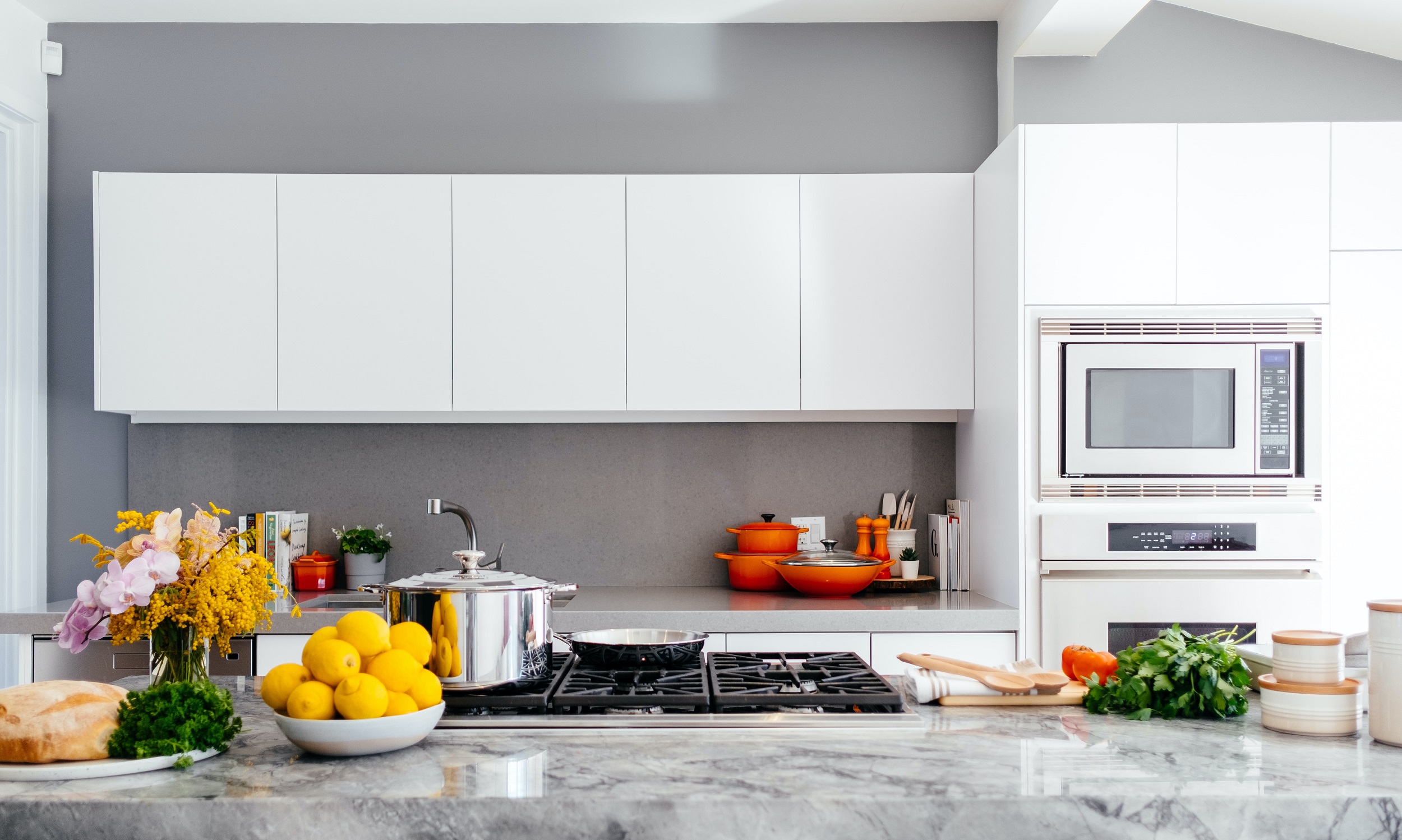 Create a strong and simple base
Seasonal styling can involve a lot of subtle changes throughout the year and, as such, it's important you create a strong and simple base to start with. You could consider a white paint or a lightly coloured wallpaper. This way, you'll have a neutral palette to work with that will make it easier to customise the space depending on the time of year. Equally, this will ensure that there are no clashes, the last thing you want is to use bright patterns or colours and find that adapting your space to suit that design is easier said than done.
Utilise adaptable items and areas
The most important part of creating any space in your home that will change with the seasons is utilising adaptable items and areas. Thinking that with every season you'll be able to repaint is unrealistic, however, swapping out coloured cushions, centrepieces or even crockery is a much simpler task that can have a wonderful effect.
By having accessories for your space more suited to each season and easily swapped out, it'll take no time at all to transform your kitchen and can make a surprisingly big difference to the feel of the room. You could even look at entrancing all of the senses; why not swap out the candles/scents in the room with the accessories – perhaps a floral smell for spring and a warmer spiced smell in the autumn? These subtle changes can all have a big influence.
Focus on function, not form
The kitchen is often described as the heart of any home and it's a space that requires a good amount of function to be used properly. A place where you'll cook meals throughout the day, unwind in the evening, entertain guests and more. What's important is that when you are decorating you are keeping all of this in mind and making sure the end result will serve its purpose and not hinder you in the long run.
Seasonal styling tips for your kitchen
Create a strong and simple base
Utilise adaptable items and areas
Focus on function, not form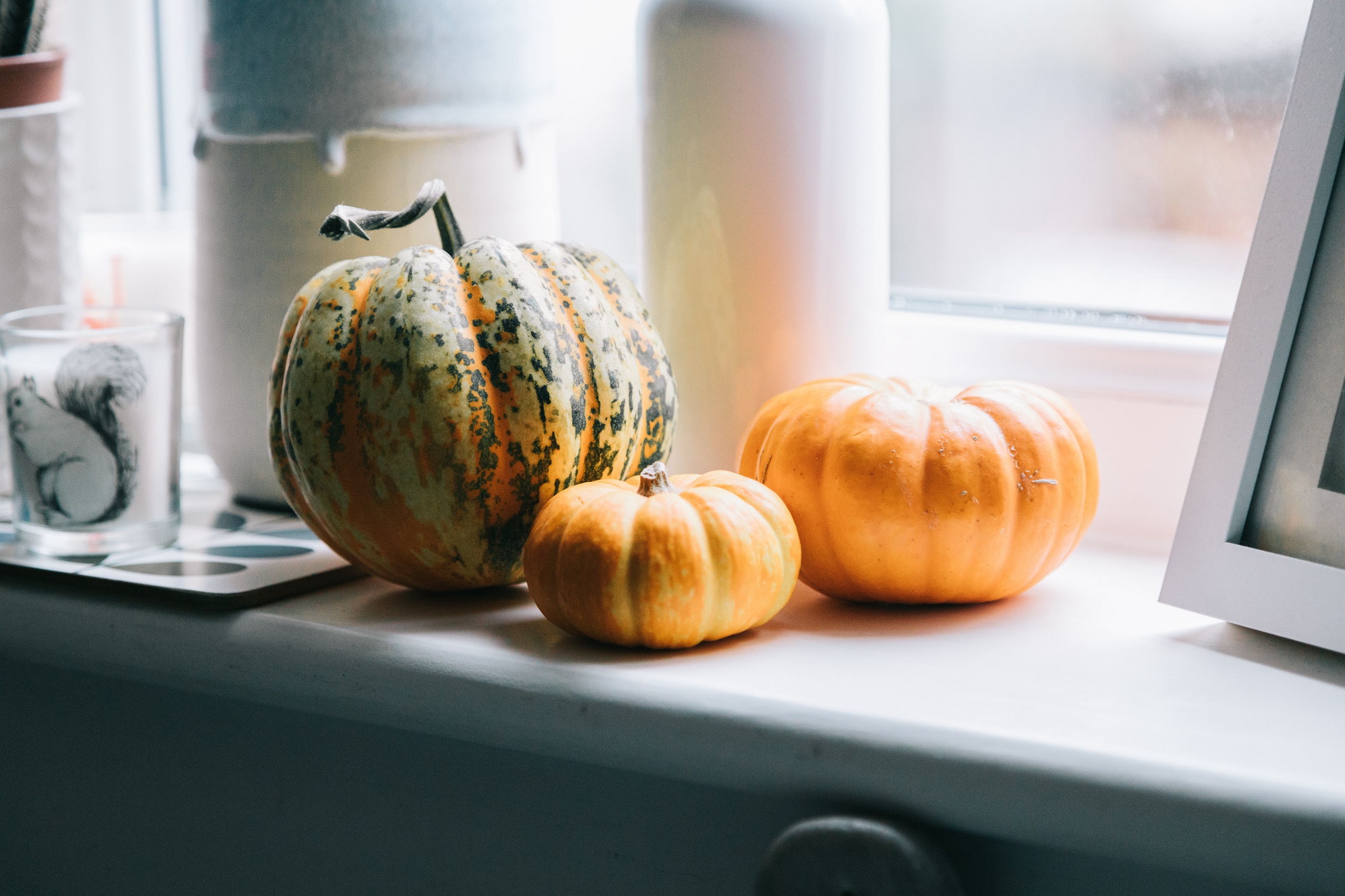 Design ideas for the different seasons
Kitchen style ideas for spring – Florals are the name of the game in spring, alongside light colours and a fresh feeling. Consider bringing in seasonal flowers like daffodils, pastel accessories and even incorporating spring-like animals such as chicks and lambs in prints or designs.
Kitchen style ideas for summer – Summer is a time for bright colours and fun. Get your space ready for alfresco dining with a ready set basket filled with cutlery and crockery ready for dining outside and leave window spaces empty allowing you to throw them open in the warmer weather.
Kitchen style ideas for autumn – Rich tertiary colours like reds, burnt oranges and browns are a key signifier of autumn, and, during this time, seasonal vegetables (including orange pumpkins) are a great accessory for most kitchens. You can also try to increase the cosiness of the space with some warming lighting like candles.
Kitchen style ideas for winter – When it comes to winter, something that can be a great amount of fun is bringing in the Christmas-theme with candy-cane colours and chunky knits. You can also make sure that warmth and comfort are catered for with a hot cocoa station!
For some first-hand kitchen inspiration, why not pay a visit to our kitchen showrooms in Exeter?
For more inspiration, head over to our news page.