The best interior colour schemes for your home
Considering redecorating this year? Why not add a new colour to your space? Inject some new life into your rooms with a fresh colour scheme and see them come alive again by stripping back and starting again.
Not sure what colour scheme is for you? In this article, we list the three main things you need to consider when recolouring a room and offer some suggestions for timeless colour schemes that can work in any home.

What you should consid
er when recolouring a room
The first thing you should do before even looking at interior paints is think about these three things to ensure the colour scheme you pick is complementary for your space.
Light
Light is bound to make the biggest difference when it comes to what you colour your space with. With natural lighting especially, the impact on a room and its colour are dramatic – the colouring of your room may even feel as though it changes throughout the day with the sun's movements. The colour you choose to use can brighten or darken your room, and you can even choose to have feature walls or colour blocks to take advantage of pops of natural light.
Mood
The next thing you should consider when you are trying to decide on a colour scheme for any space is the mood you want to set in the room. For a bedroom you may want a cosy feel, for a home-office, you may want something more neutral, and you may want something bright and airy in a kitchen. Whatever the mood you want to have in the room, start creating it with your colour scheme.
Contents
Finally, you need to think about what is going into the room. If you are just recolouring and won't be changing out key pieces of furniture you need to ensure that the colour you choose will complement what you already have in your home. Alternatively, if you are doing a more thorough redesign, make sure you know the types of colours/patterns you'll have on offer when it comes to furniture like beds, sofas, storage etc. so you don't get to the endpoint and realise that you can't stay on scheme like you thought you could.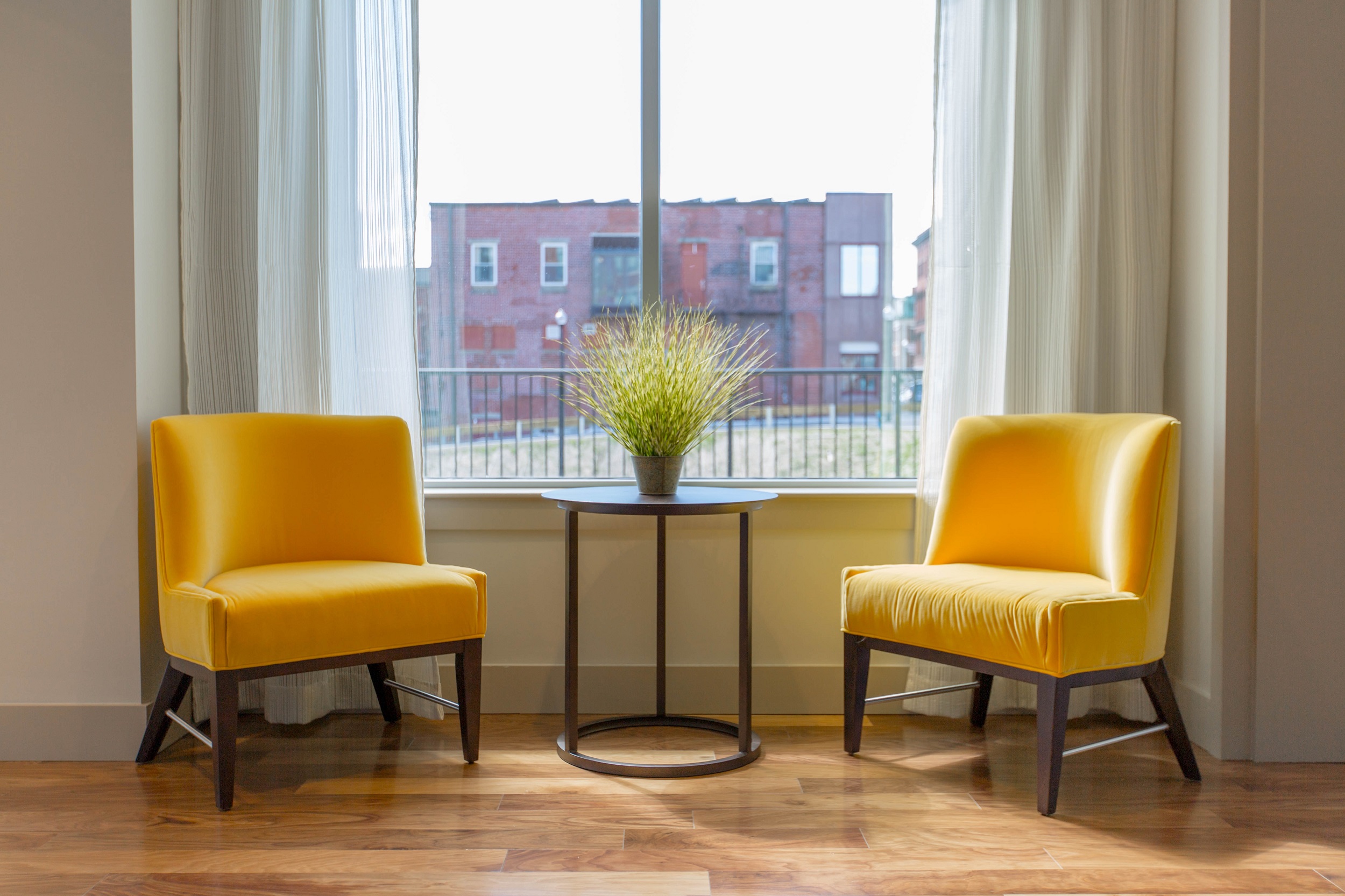 The best interior colour schemes for your home
Still not sure what colours are best? Read on to discover four of our favourite schemes that could work for you.
White
White, or an off-white colour, are a perfect basis for all rooms and if you are looking to repaint a whole home but aren't sure what colour to choose, you can't go wrong with white. Nice and light, it's the perfect canvas for artwork and accessories, and can make your space feel bigger whilst also showing off what you have. White is also very easy to paint over, so if you are looking for a temporary colour solution it could be the way to go.
Slate Grey and Pastels
For a darker and cosier feel, combining slate grey with your favourite pastel colour can give a nice intimate look without being overbearing. This type of combination can be perfect for bedrooms, where a darker grey on the wall gives a feeling of warmth and pops of a pastel colour give a subtle personalisation that can be carried into the furnishings.
Blue and White
This is a timeless colour scheme and there is a good reason for that. Blue and white can create a light, airy feel and it isn't too much of a statement, so if you are looking to sell your home, it can be a great combination to go for.
Yellow and Grey
Yellow can be quite a controversial colour when it comes to interior design, but there is no better way to bring sunshine into your home (figuratively) than with some pops of yellow. Overdone, it can be too much but paired with a lighter grey, bright yellow accents or features can really inject a sense of freshness and fun.
The best interior colour schemes for your home
White
Slate Grey and Pastels
Blue and White
Yellow and Grey
Looking for further inspiration? Why not visit our bathroom showroom near Exeter, Devon where you can get a real feel for the spaces and talk to our trained advisors?
For more inspiration, head over to our news page.