Bathroom tiles: How to decide which ones are right for you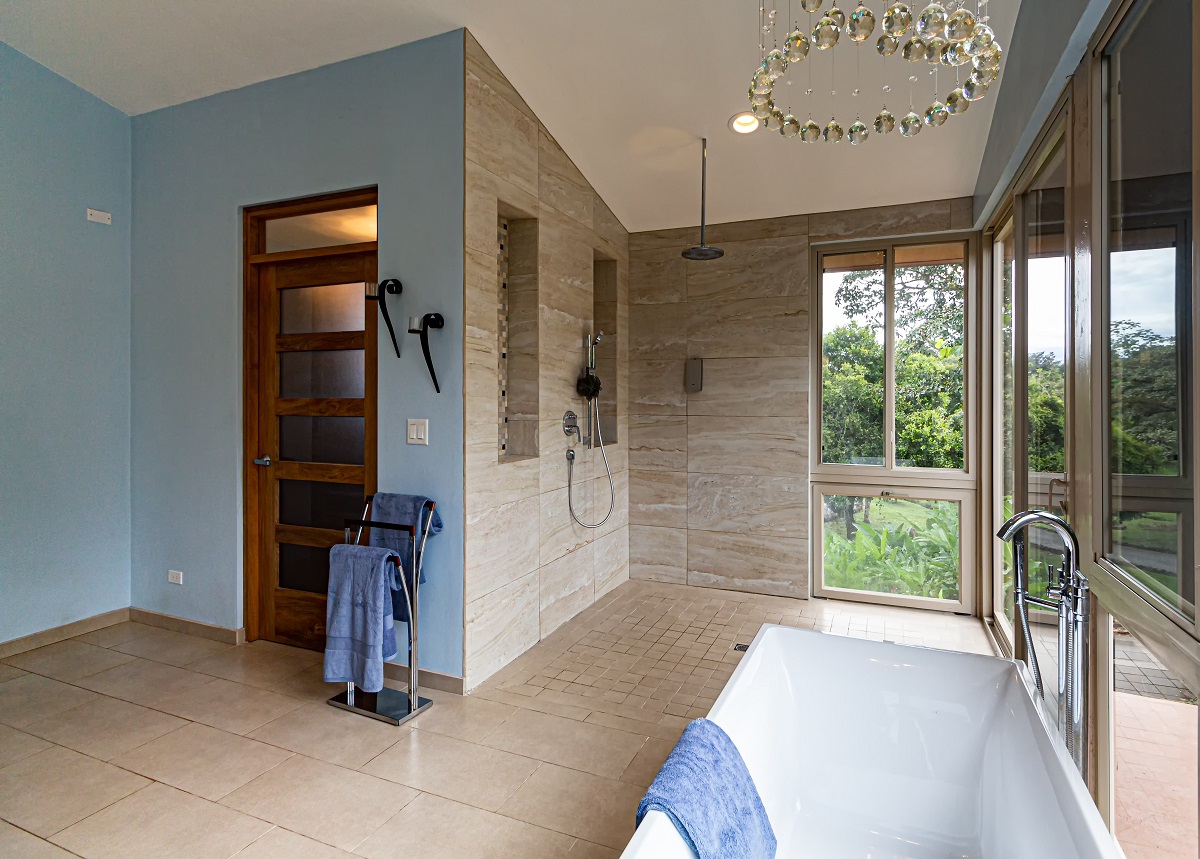 When it comes to any type of renovation, it's only right that time goes into making the best choices and thinking over all the little details. No matter what part of your home is getting a makeover, it's understandable that you will want to get it just right. After all, you will have to live with the outcome! This certainly applies to any bathroom renovation you might be planning to undertake and a big part of such a project will certainly be choosing the perfect bathroom tiles. Changing your tiles can have a big impact on your bathroom, dramatically transforming the entire room. So, a little more thought should be assigned to the task than simply a pattern you like.
So, how do you go about picking the right bathroom tiles? From aesthetics and practicality to price and texture, there is plenty to consider. In this guide, we offer some tips and advice, helping you to make the right decision and create the bathroom that's perfect for you.
Aesthetics are more than just a nice colour
If you are looking to upgrade your bathroom tiles, it is likely because the old ones are a little tired and the room could do with a change in appearance. After all, a new colour and pattern can do wonders to how a room is perceived. However, this also means that a wrong decision can give your bathroom a vibe that is not what you were looking for. So, make sure to consider how different tiles will make your bathroom look and feel. Have some options to choose from and think about the colour and patterns that might impact what's already in the bathroom.
You will likely not want to change your bathroom tiles very often so keeping in mind the future and changing fashions is a good idea. To this end, choosing neutral or classic types of colours and shades like white, grey, dark blue, and cream will mean that you will be unlikely to regret your choice a few years down the road.
A major factor to consider is the size of your current bathroom. If you have a small space, you might want to make decorating decisions based on helping the room feel bigger. As a result, avoiding big tiles for a small bathroom will be a shrewd move as smaller tiles can help the room feel bigger than it actually is.
Don't forget to think practically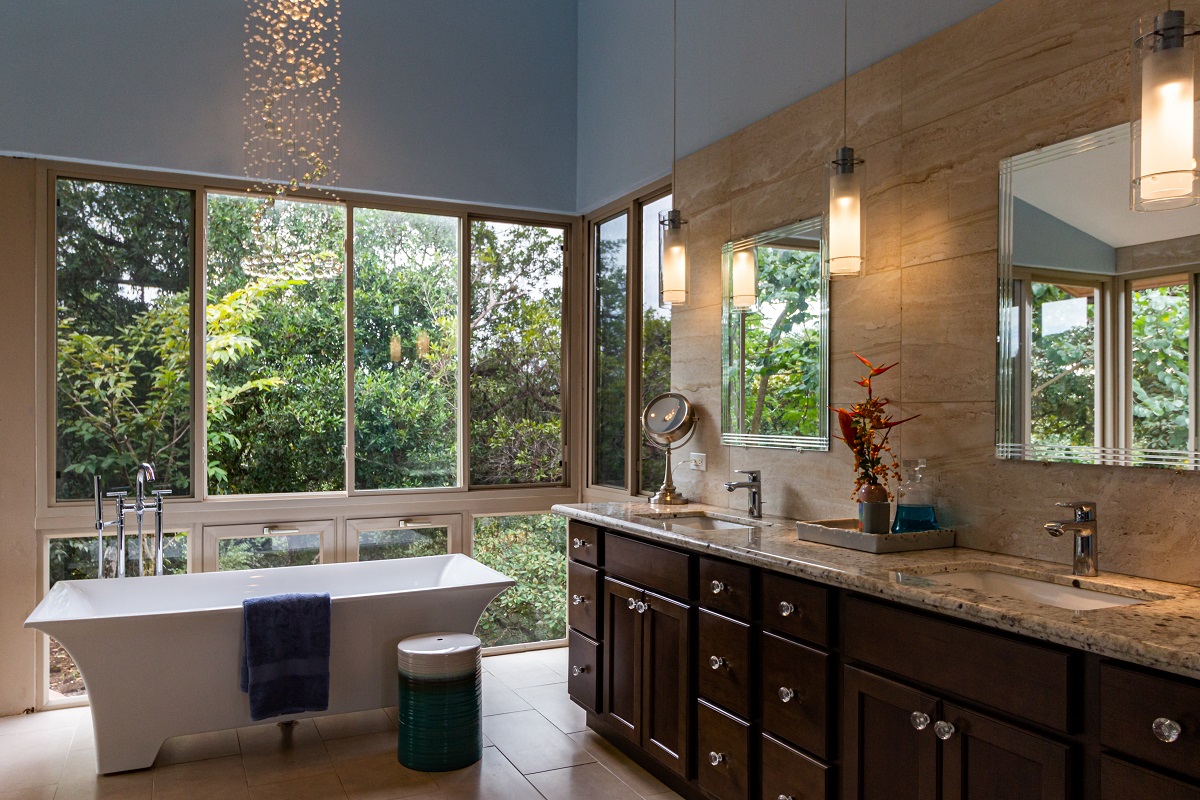 While aesthetics are certainly nothing to take lightly, it's key to also spend time thinking practically about your decision. If you only think about colour and patterns, you can find yourself selecting a bathroom tile that just isn't right. For example, while that lovely tile you and your family finally decided on looks great, have you thought about the realities of getting it fitted and if it is right for your space?
What will the tiles look like in an actual bathroom? A good way to inform your decision is to do your research online beforehand. This can be done quite simply, for example heading to a website like Pinterest or Instagram and searching the name of your desired tile. The search results will lead you to images of that tile in a real person's home, giving you a sense of what it might actually be like in your bathroom.
Using methods like this can help you to quickly whittle down your options and even lead you to find another type of tile that would be perfect for your bathroom. Perhaps you will spot a pattern you never thought would work but now that you've seen it in action, your mind has been swayed.
Additionally, getting someone else's thoughts – especially a professional – will help you make the correct decision with practicality in mind. If you have decided to hire someone to fit your tiles or are working with a designer/decorator, let them know about the tiles you are thinking of before making any final decisions. They might point something out that you hadn't thought of and recommend a slightly different approach that will work better but still retain the look you desire.
Remember your budget
While we all wish money was no object in our decorating decisions, inevitably, pounds and pennies play their role in any renovation project. If you are undertaking a big renovation and the bathroom you are considering new tiles for is one that won't be used too often – perhaps a guest bathroom – then going all out might not be the right choice. Or if you are changing everything in your bathroom, from tiles and plumbing to toilet fittings and bathroom taps, considering what your budget allows for will be sensible. There is little point in spending all your cash in one area and then settling for something less than desirable in other departments.
However, if your main bathroom is the one that is needing a bit of TLC, then going that extra mile to get the job done right is likely to be the correct choice. In this instance, paying a little more for tiles that will last the test of time or which will provide that wow factor on a daily basis, will be a more attractive prospect.
Materials and textures make a difference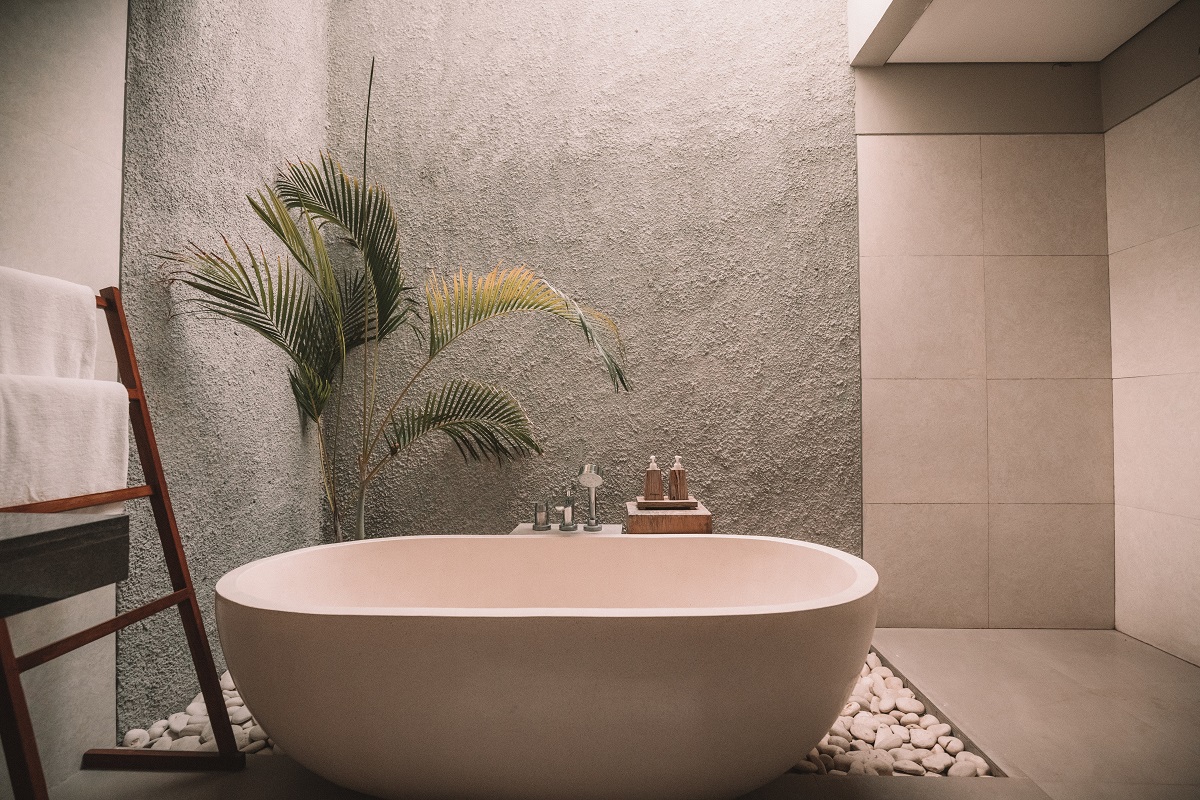 What your tiles are made of will play just as big a role as their colour or design. How something feels to touch, its texture and material can make a radical difference, suiting some bathrooms and not others, and attracting some homeowners but turning others off completely. From ceramic and terracotta to vinyl and stone, they all have their varying attributes. Further still, don't forget you will be walking, often barefoot, on your floor tiles, so how they feel and react to the damp environment of a bathroom are certainly things to consider.
Stone, for example, looks beautiful but can be costly and susceptible to scratches. Ceramic is durable and inexpensive with a classic aesthetic, but they are not as impervious to water as something like porcelain. These are all things to consider and finding a tile with your desired balance, which ticks more boxes than it doesn't, will be key to your decision making. 
Tips for choosing the right bathroom tiles
Aesthetics are more than just a nice colour
Don't forget to think practically
Remember your budget
Materials and textures make a difference
We hope this guide has been of help. The above advice should be a good starting point and set you on your way to making practical decisions while still achieving the look you have been wanting for your bathroom tiles. If you are looking for further inspiration, why not visit our bathroom showrooms in Devon to help you make the most informed choice possible.
For more tips, guides, and advice, make sure to visit our news page.