How to add value to a home with an expertly designed kitchen
With the housing market still fluctuating, the number of homeowners deciding to renovate their properties instead of moving continues to rise1 and, with the kitchen being the heart of a home, it's here where a lot of the money is spent. In fact, upgrading a kitchen can add just under £15,500 to a home in the county.2
However, a kitchen upgrade is one of the biggest renovation spends a homeowner can make, so it's important to get it right. We've put together out top tips to ensure the design, layout and style of a new kitchen will add value.
Find the perfect layout
The first thing to think about is the layout, as Jason Averre, Showroom Manager at The Room Works, explains:
"Whilst we all want a kitchen to be aesthetically pleasing, above all it's the hub of the home for most people, so start by getting the layout correct. No matter how nice it looks, a badly designed kitchen could counteract the value that's been added."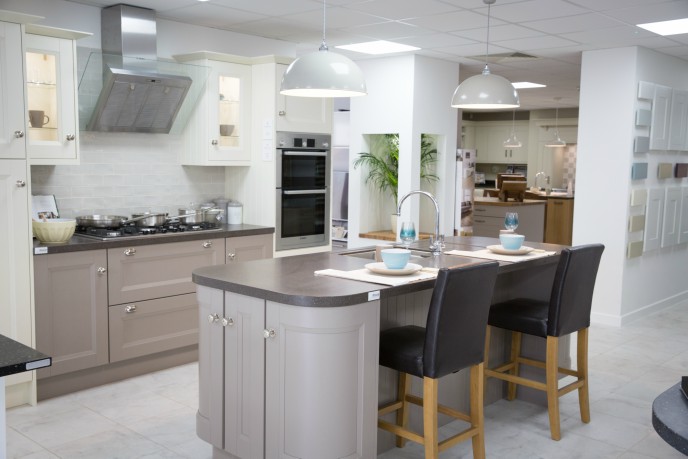 Creating living spaces by opening up the kitchen and connecting it to a lounge, or an outdoor space with bi-folding doors, has become extremely popular, so it's important to think how the space will be used and ensure it fits into family life. Most kitchen suppliers, including The Room Works, will offer a free design service, so to ensure the best layout is achieved, use the expert advice that's on offer.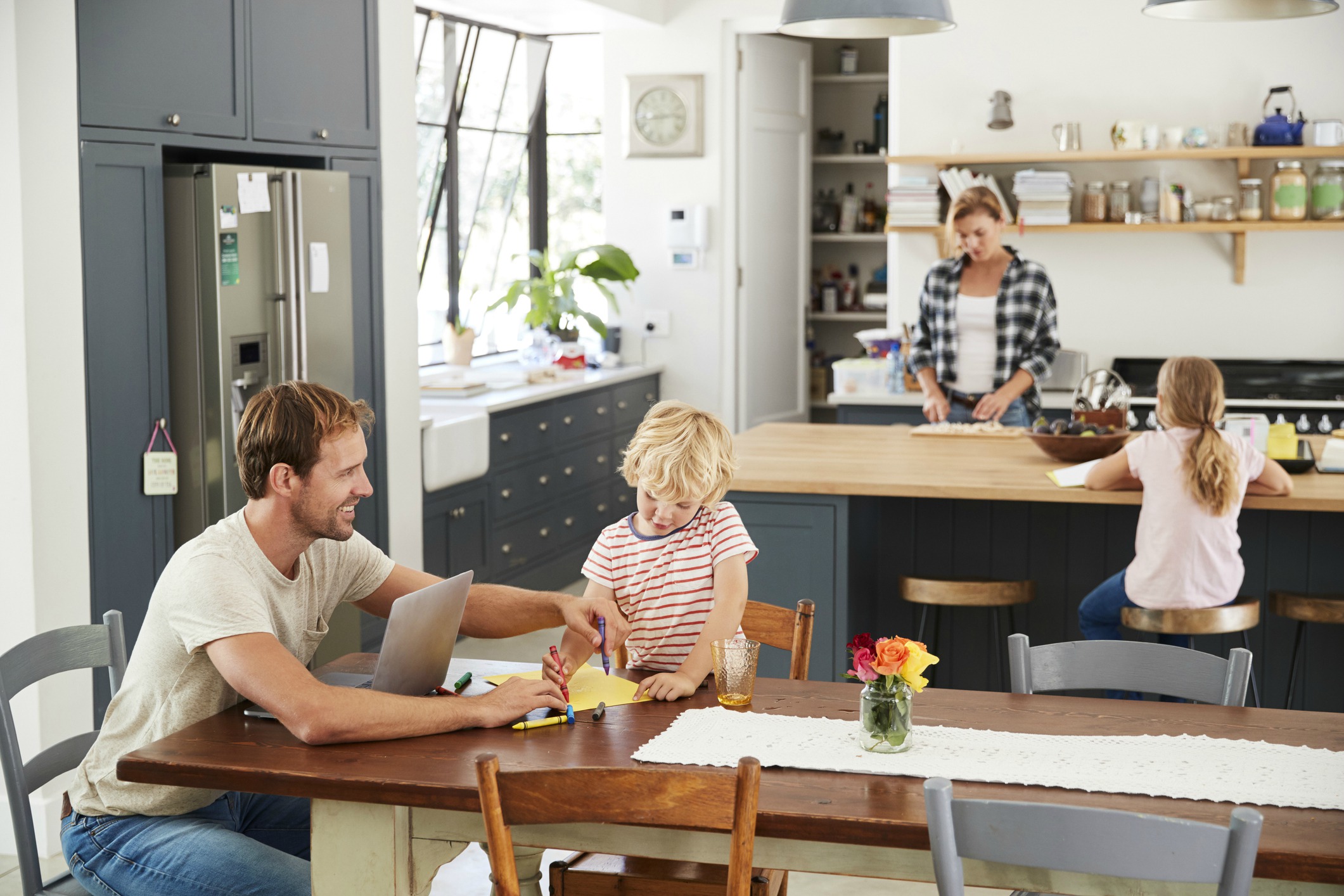 Keep it classic
Like any industry, fashions come and go. A dream kitchen could include jet black, super high gloss doors, but to add value, neutral is best. Those looking for a more traditional feel can opt for a Shaker style, whereas sleek lines will give a contemporary look.
Jason added:
"Colour and personality can be added through the paint used on the walls and the accessories, both of which can be easily changed if the home is sold."
The devil is in the detail
Whether it's choosing the high-quality cabinetry of a Sheraton kitchen, installing an instant boiling water tap, or adding granite worktops, the smaller details play an equally important part in adding value. Many kitchens now have a range of storage options such as pull-out shelves for hard to reach areas which help to enhance the look and functionality.
Good quality appliances
When it comes to picking appliances, it is worth opting for well-known high-end brands, many of which now come with added smart technology allowing them to be controlled remotely from an app.
Jason added:
"There's no point designing a value-adding kitchen if the appliances then let it down. Brands such as Neff, AEG and Caple offer fantastic ranges that really help to bring a kitchen to life. They all also have energy-efficient and green technology benefits, which, for many people, are often top of the list when shopping for new appliances."
Jason concluded:
"The way we use our kitchen has changed dramatically over the past 50 years; it's no longer a room just for cooking dinner. Kitchens that add the most value to homes need to be versatile so they can be used for socialising, bringing the family together for a meal, and a space for the kids to do their homework."
1 According to research by Hiscox.
2 According to research carried out by the Federation of Master Builders and the HomeOwners Alliance.